Chelsea's House was named after Robert Hinckley aka 'Chelsea Bob'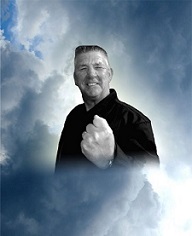 Robert 'Chelsea Bob' Hinckley was a man of great integrity and compassion. He was a leader and role model to thousands in the recovery community. He believed in the principles of we vs. me and he challenged those around him to apply those same ideals in their own lives. Always willing to help an addict in need, Chelsea Bob stepped up when many others would simply step away. He didn't subscribe to the ideology that anything was hopeless and brought light to the dark situations of many.
The lessons that he taught so many of us are still valuable today and have shaped the ideals of our Recovery Community. We believe without great people like Chelsea Bob many addicts may have fallen to the wayside and had life pass them by. He instilled in us a sense of obligation and duty to continually step up to the plate and for that we are forever grateful.
There are quite a few traditions we practice within our community today that were begun long ago by Chelsea Bob. We continue to improve the lives of recovering addicts because of the indelible mark he made in our own lives. It is our greatest hope that we can make a fraction of the level of difference that Chelsea Bob made in the lives of thousands.
Chelsea's House Sober living currently is made up of ten (10) houses located at:
17 Franklin St, Lynn, MA (Females Only)
51_53 Webster Ave, Chelsea, MA
64 Broad St, Lynn, MA
12 Baker St, Lynn, MA
167 Washington St, Malden, MA
150 Orient Ave, E. Boston, MA (Females Only)
1052 Saratoga St, E. Boston, MA
61 Summit Ave, Chelsea, MA